Learn some of the best ways to generate high quality leads.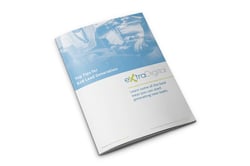 Our simple Top Tips for B2B Lead Generation focuses on 4 key methods of lead generation that you can tailor to your own resources, budgets and reporting needs.
You will learn:
Which solutions best fit your business and marketing strategy.
Dangers that can waste your budget and/or lead to poor results.
Recommendations on how you can get the best results.
Complete the form to
download the PDF