Learn everything you need to know about marketing automation with top tips to save you time and money.
Are you maximising revenue and saving time on tedious tasks?
Our simple Beginner's Guide to Marketing Automation breaks down marketing automation to its core - what it is, why it works, and how you can utilise it in your marketing strategy. Focusing on 3 key topics that can easily be implemented into your strategy to generate quality leads, allowing your sales and marketing teams to work more efficiently.
The guide is quick to review, giving a brief overview of each topic with exclusive resources that will help your company's revenue growth.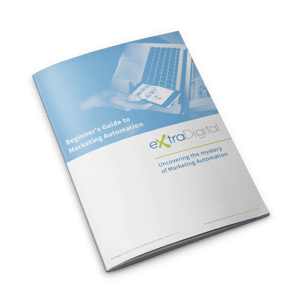 You will learn:
What marketing automation is, and how it works
How to optimise your social media, email, and data collection
Exclusive resources to help generate quality leads
Simply complete our quick form to access our Beginner's Guide to Marketing Automation today.